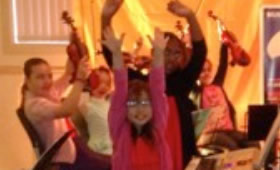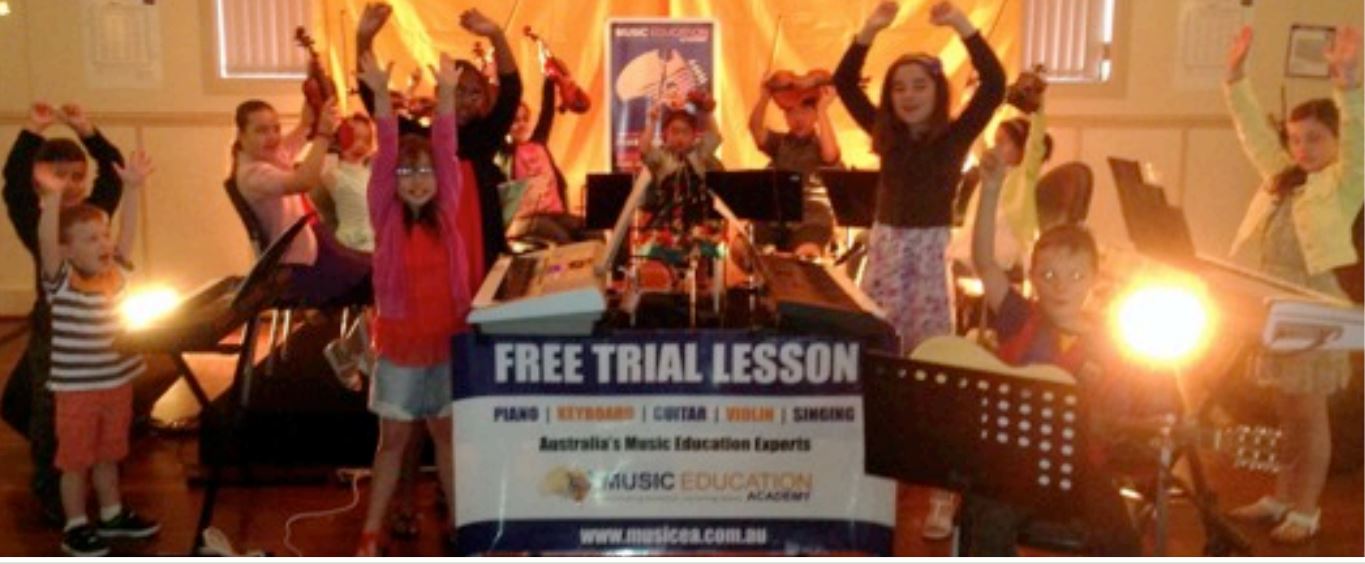 Big thank you to all the performers in this year Kids Day Out. The Mozartini Orchestra has established its self as an icon in Brimbank. Regarded by the Sunday Herald Sun as "Australia's Youngest Known Children's Orchestra" with musicians as young as 3 years of age, the Mozartini Orchestra has performed at almost every major community event in Brimbank.
From its beginnings in October, 2008, the Mozartini Orchestra now perform at over 15 events with over 40 shows each year. This year highlights include, Brimbank Festival (Cultural Diversity Week), Watergardens (Christmas Carols in the Gardens), Kids Day Out (Children's Week), Sacred Heart/Emmaus/Cana Annual Fair and our Christmas performances at Brimbank Central, Caroline Springs, Watergardens and Keilor Shopping Centre. If you would like the MusicEA/Mozartini Orchestra to perform at your next community/social event, or your child to perform in the Orchestra, contact Lorenzo on 0414 856 533.
3 Key Benefits to Learning a Musical Instrument
There are many reasons all children in Australia should have the opportunity to learn a musical instrument. Here are three:
1. Research consistently illustrates that learning a music instrument improves children's: reasoning capacity, problem solving skills, maths and language performance, memory, and social and team skills (Australian Music Association 2011).
2. Learning a musical instrument develops and enhances children's ability to concentrate and stay focused. It teaches children to set-goals, be persistent, patient and committed.
3. Learning a musical instrument is a skill your child will have for life.
MusicEA Concert Raised $1,200.00 For Charity

Time To Celebrate!
Congratulations to all 140 performers. Concert 2014 was a musical celebration of over ]ive hours of performances, over two concerts. This year's concert raised a total of $1,200.00 for The Smith Family supporting educational scholarships for children attending local Schools in Brimbank. Another outstanding result and a big thank you to all the parents, their families and friends for attending and supporting all the students performing. Over the past nine years the MusicEA has donated over $15,000.00 to charity. None of this would be possible without the continued support from all in the community. This year, the recipients of Junior Student of the year were Tim Liao, Veronica Kaszkeil and Talia Capitanio. Senior Student of the year was Noah Mesghun. Congratulations to all the twenty recipients of the Most Outstanding Student Award. Over all, the MusicEA would like to congratulate all the students for a rewarding year of music learning.
Student Achievements
What a year! Over 100 students under went music exams in 2014. Congratulations to all the students. Special mention to Noah Mesghun completed two piano exams both grade 2 and 3 with honours. Olivia Capitanio completed piano grade 3, and violin grade 4, with honours. Veronica Kaszkeil completed two piano exams, preliminary and grade 1, and grade 1 violin with honours. Gerrad Hasoon completed both grade 2 and 3 piano, and Tim Liao completed grade 1 and 2 piano. Talia Capitanio completed both preliminary violin and piano exam, with high distinction and honors. Preparing for music exams is an outstanding achievement which requires continuous daily practice, commitment and dedication.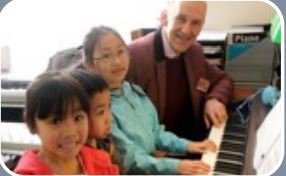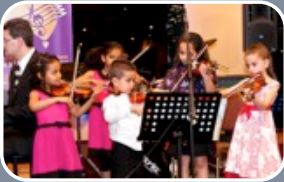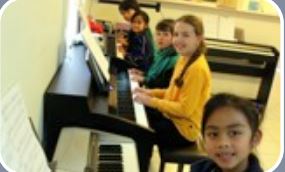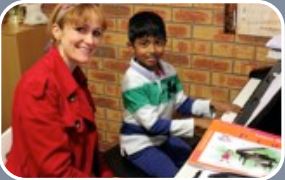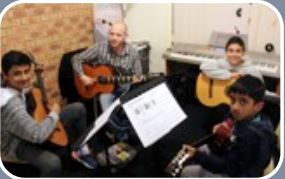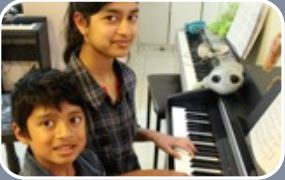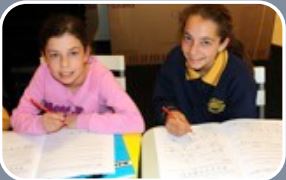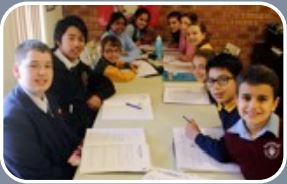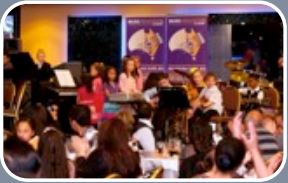 MusicEA Team of Teachers
The MusicEA team of teachers from left to right: Graham Clarke (piano), Bridgitte Dias (violin and piano), Daniel Arancibia (guitar and piano), Bonnie Smith (singing & piano), and Lorenzo Capitanio (piano). Absent Eugene Samolin (Guitar) and Rohan Carr (violin). For full teacher biography visit www.musicea.com.au.
Learn Music Theory @ MusicEA
Enroll for music theory classes at MusicEA. The music theory course is designed for music students who undertake annual AMEB music examinations and for those who wish to become better musicians. The Course is planned so that students may begin with the very Lirst principles of music theory and work gradually upwards through the grades. There are seven graded music theory exams. Congratulations to all the recent music theory students that undertook their music theory exams with outstanding results. Andrea Xerri 97%, Aiden Claire & Polly Tamer 96%, Sarah Wood 95%, Sylviana Lefter 93% and Alexandra Wood 92%. To enroll for music theory class for 2015 call MusicEA on 9310 9532.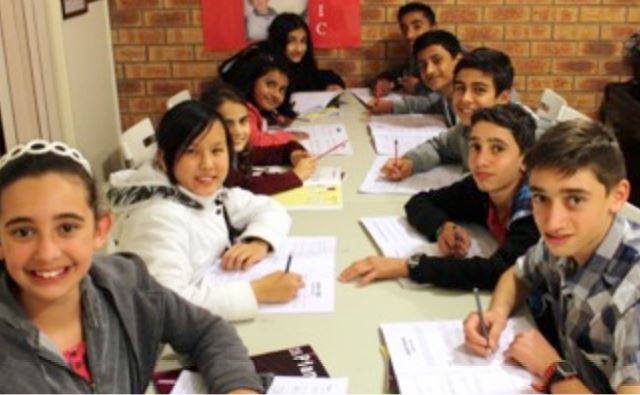 CASIO Pianos & Keyboards
5 year warranty on Casio Keyboards and Digital Pianos

Call MusicEA on 9310 9532 for your free brochure and Melbourne's best prices on Casio keyboards and digital pianos.
10 Truths about Children Learning a Musical Instrument
1. Learning a musical instrument is a lifelong journey and a family commitment.
2. Learning a music instrument prepares you for life's challenges.
3. Learning music is food for the brain and makes you smarter.
4. Parents need to be patient, tolerant and provide continual support.
5. Learning a musical instrument involves time and commitment.
6. Get involved in your child's music education both in the class and at home.
7. Make music an important family activity and foster an environment that VAUES music education in the home.
8. Learning a musical instrument is one of the greatest life gifts a parent can give to their child.
9. Music lesson must develop a child's love and interest for learning music.
10.Music education is a self-regulated industry; anyone can claim to be a music teacher.
Throughout my experience in teaching music for over twenty years both in the private and public sector, I have come to realise that children do not stop learning music, we stop our child from learning music. Download our free ebook "10 Truths about Children Learning a Music Instrument – What all Parents Music Know!" at www.musicea.com.au.