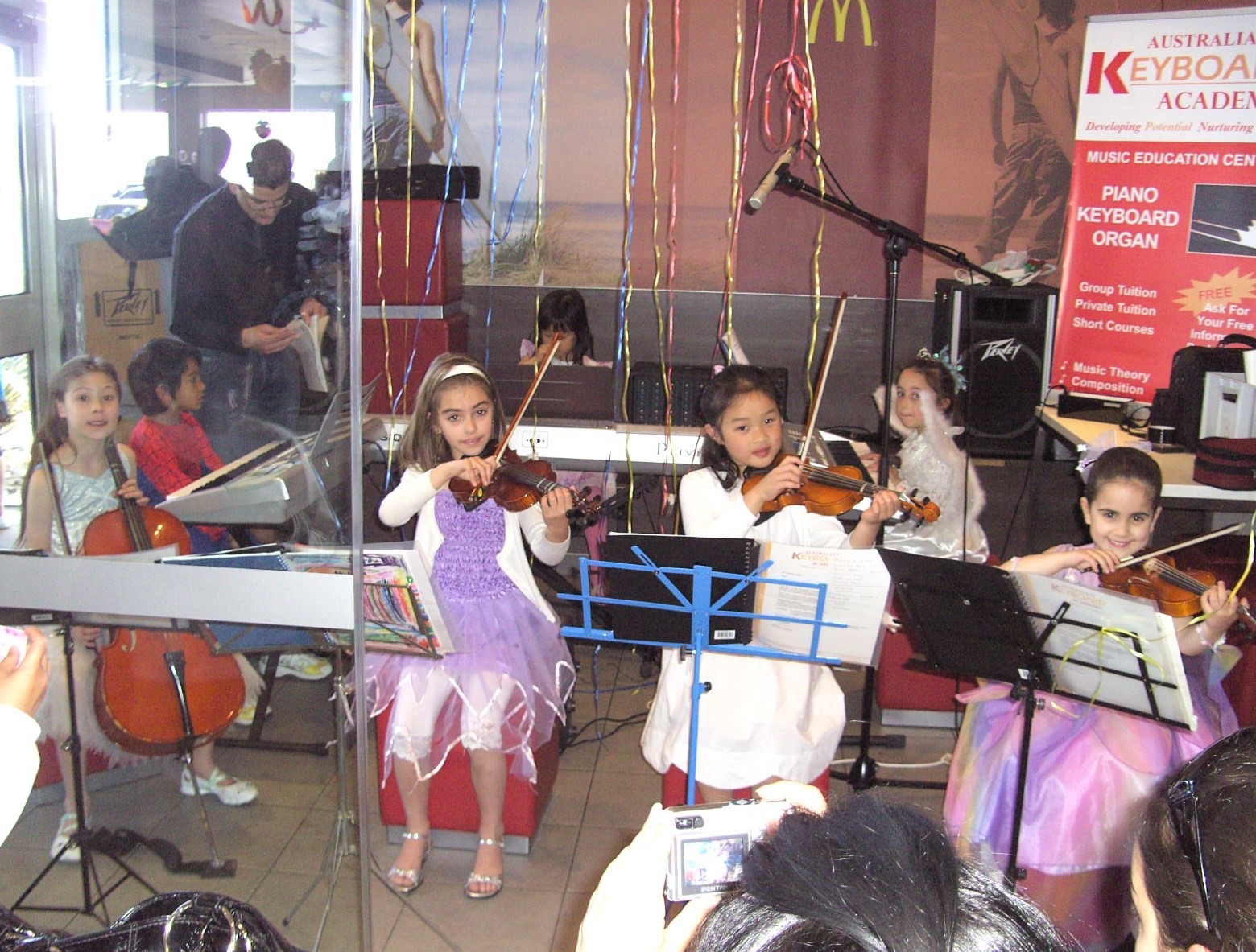 Seven young musicians have created history as Australia's first known orchestra between the age of five and seven years. The Mozartini Orchestra provides a vehicle for committed and dedicated young musicians to play music and perform in an ensemble setting. The aim of the Mozartini Orchestra is to promote the value of music education in children's lives. The Mozartini Orchestra is the ideal platform for the 2009 fundraising concert theme.
Casio Challenge Brimbank
(RAISED $800.00 FOR THE SMITH FAMILY)
The Casio Challenge Brimbank, in association with the Australian Keyboard Academy, was held on Friday the 21st of November at the Starlight Centre, Talyors Lakes Hotel and was Melbourne's best ever Casio Challenge!
With 3 concerts for different age groups and just under 100 participants, the challenge was an outstanding display of talent from all age groups and difficulty levels from beginner through to advanced. All participants received a medal with the two most outstanding performers from each concert winning a Casio watch.
Congratulations to all performers who participated and made this year's Casio Challenge such a special event. We look forward to seeing you at the 2009 Casio Challenge! To get involved in Melbourne's 2009 Casio Challenge, or for more information regarding next years Challenge, please contact Lorenzo at the Australian Keyboard Academy on: 03) 9310 9532 or visit: www.auskeyboardacademy.com.au.
Special thanks to the Starlight Centre, Delahey McDonald's for providing encouragement awards/food vouchers and John Kontek Real Estate for arranging the three community notice billboards around Brimbank.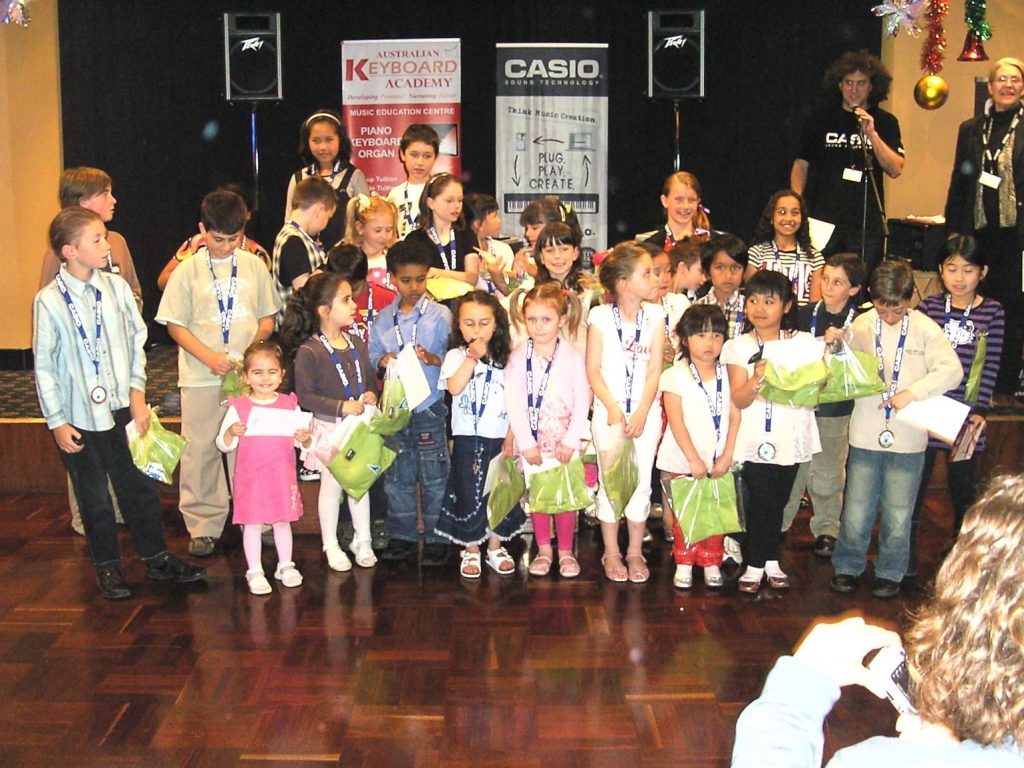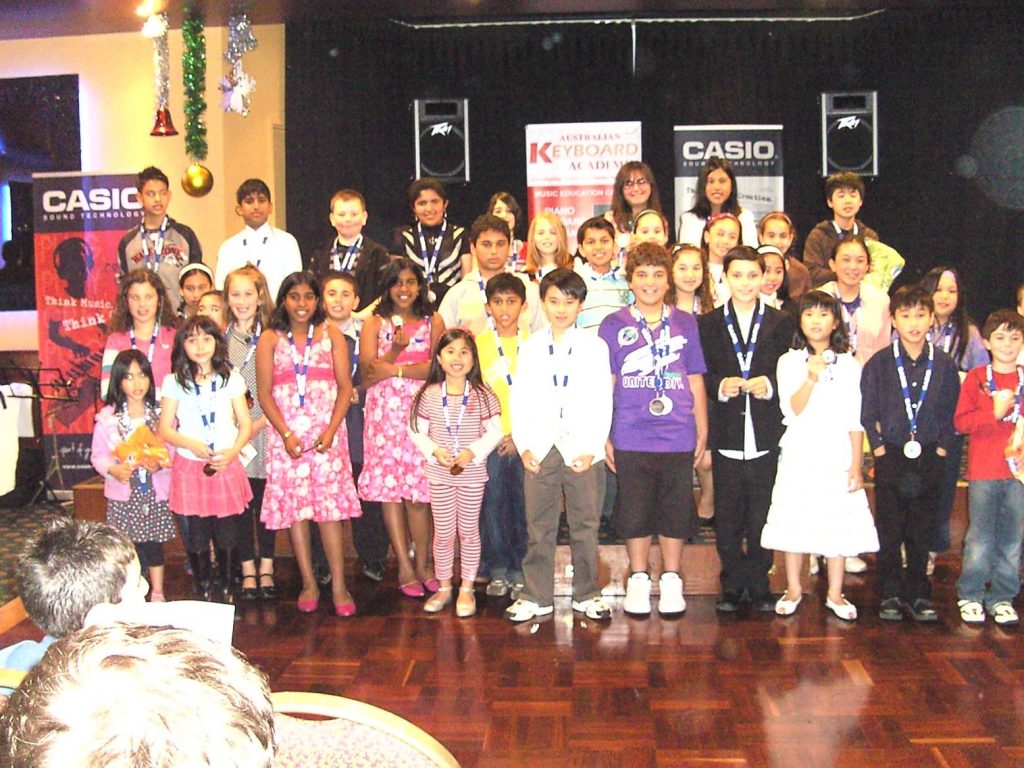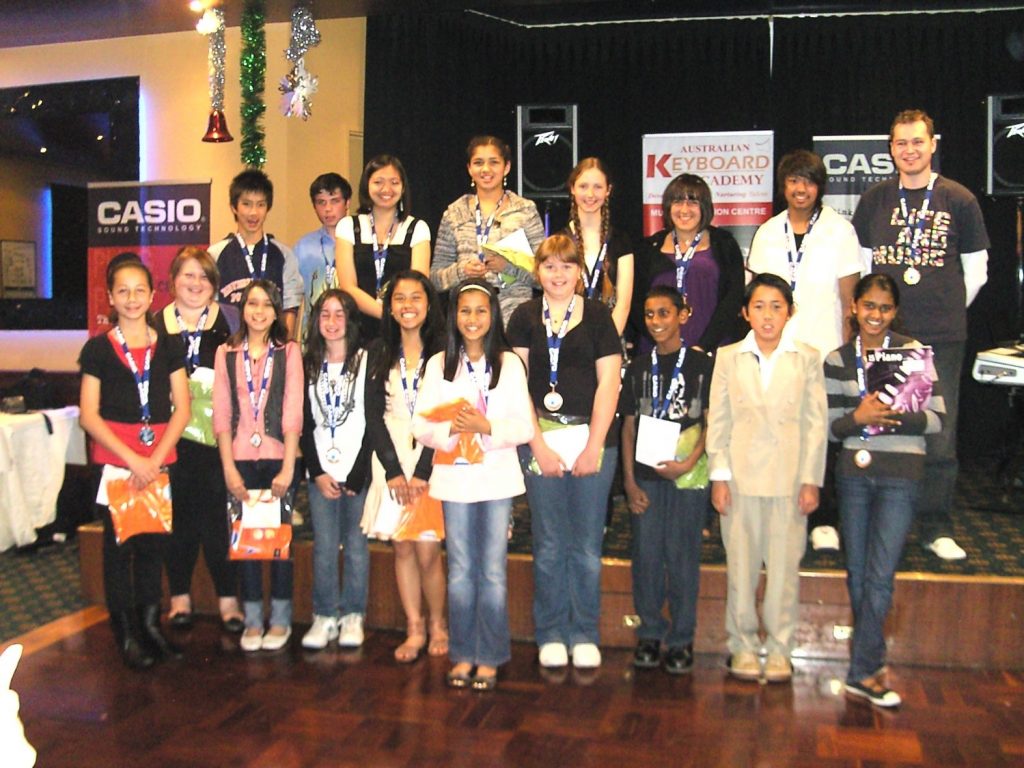 FUNDRAISING TOTAL FOR 2008
| | | | |
| --- | --- | --- | --- |
| Charity | Event | Date | Funds Raised |
| The Smith Family | Supporting Children in Brimbank | 21st November 2008 | $800 |
| Cancer Council (Vic.) | Daffodil Day | 17th August 2008 | $1500 |
| Good Friday Appeal | The Royal Children's Hospital | 16th March 2008 | $1500 |
| The Smith Family | Supporting Children in Brimbank | 21st October 2007 | $735 |
| | | Total Funds Raised | $4535 |
LEARNING A MUSICAL INSTRUMENT IN THE 21st CENTRUY
Learning to play a musical instrument is never an easy task. The biggest challenge in learning a musical instrument is time and commitment. Time to bring your child to their scheduled music lesson every week and the commitment to practice every day.Learning a musical instrument is a life-long commitment and one of few activities which demand attributes such as patience, goal setting, and perseverance. These attributes tend to have vanished in the 21st century attitude of instant gratification with least amount of effort and a must have today philosophy.
Learning to play a musical instrument in the 21st century will continue to battle with advancement in technological entertainment and the many other extra-curricular activities available to children. However, music is one activity where children who dedicate their childhood to learning a musical instrument will benefit them for life. There is no easy method in learning a musical instrument, it's only through daily practice and hard work and this will never change!
What age can children start to learn the piano?

Depending on the manner and nature of a child, children as young as 3 years can learn to read and play music. Director & Coordinator of Early Childhood Education at AKA, Lorenzo Capitanio witnesses every day the benefits of music in young children. Lorenzo states, "for some unexplained phenomenon children under the age of 6 years learn to play piano easier than a beginner child twice their age and in some cases learn more advanced piano works". The AKA provide piano classes specifically for children under the age of 6 years and Lorenzo welcomes the opportunity to discuss how music education can play an important part in your child's and family's life. For further information visit our website or call our office on 9310 9532.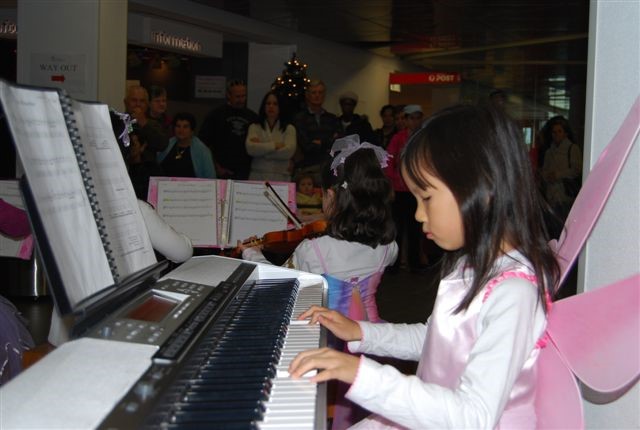 CONCERT ONE – GFA 2009
Proudly Supporting The Royal Children's Hospital

The 2009 Good Friday Appeal (GFA) fundraising concert is set to be the biggest music concert in Brimbank to date. With anticipated television appearance, local newspaper promotions and pre-concert promotions leading up to the event, there's something in it for everyone!
The GFA fundraising concert will double as the AKA annual presentation of Student Trophies, Most Outstanding Student and the prestigious Student of the Year award.
The AKA hopes to beat last years total of $1,500.00 raised for the GFA. Concert performance forms are available from the AKA or online.
The Theme for the 2009 fundraising concert is all about "Promoting the value and status of music education in young children's lives" and the AKA welcomes all music students in Brimbank to get involved and gain valuable performance experience. For further information please contact Lorenzo Capitanio on 9310 9532 or visit the AKA webiste: www.auskeyboardacademy.com.au.
ADULT EDUCATION – PIANO CLASSES
The most significant trend in musical education today is the rapid growth of mature age persons learning a musical instrument. Many adults feel some apprehension at the aspect of learning music, however after the first lesson the old cliché "I'm too old to learn" is forgotten.
It is a fact that adults learn more thoroughly than children do (slower maybe) but retain the knowledge longer. Research tells us that activities such as learning and playing music (piano for example) helps keep our minds active and shows improvement in overall health. The effect on older people particularly in group piano classes has a positive effect on the ability to cope with the stress of retirement and older age.
The Australian Keyboard Academy adult piano program provides a supportive environment, a shared responsibility for learning and a social network for other like-minded individuals. Private classes run for 30 minutes and group classes run for 45 minutes. Further details go online or call our office on 9310 9532.