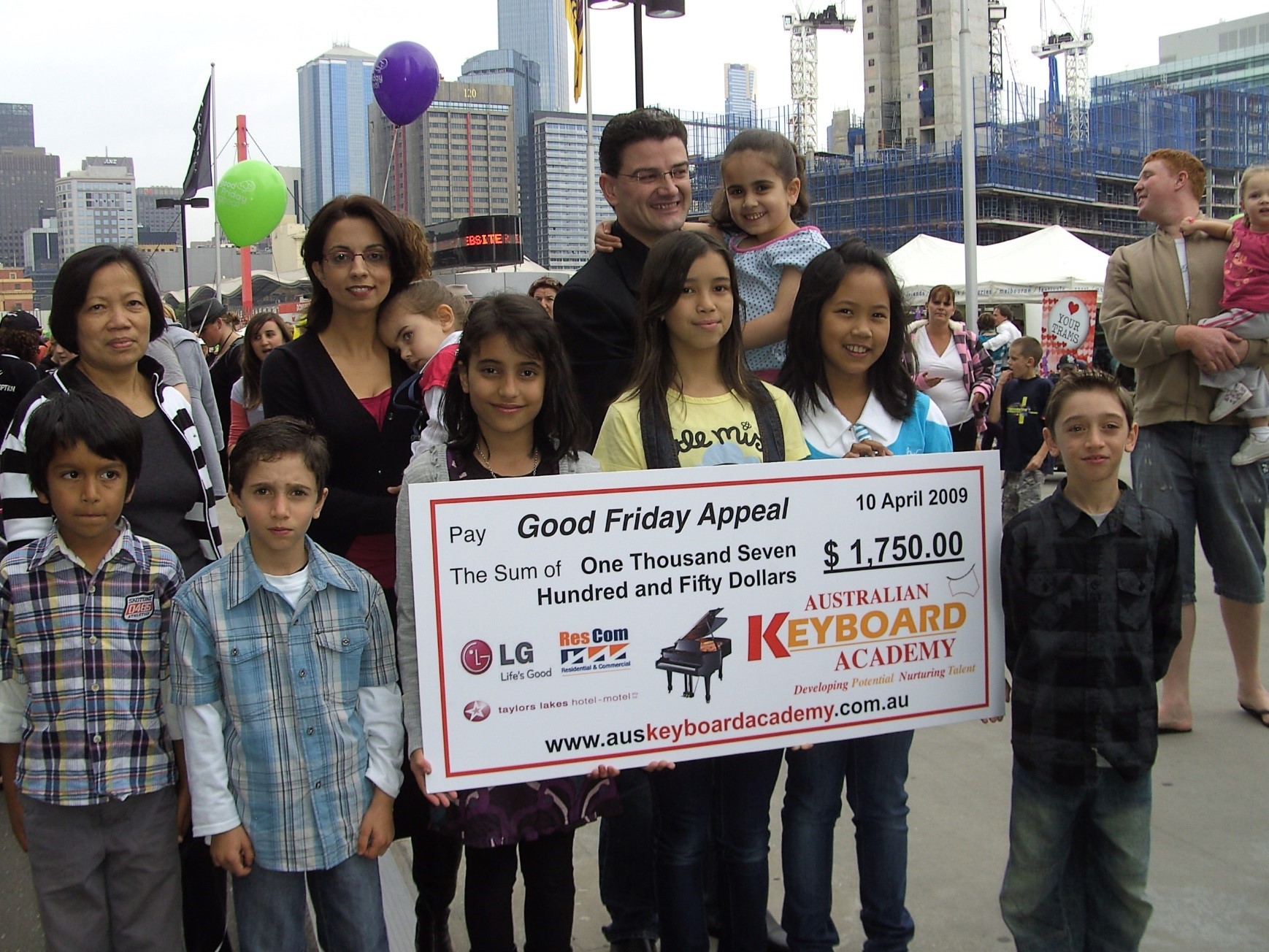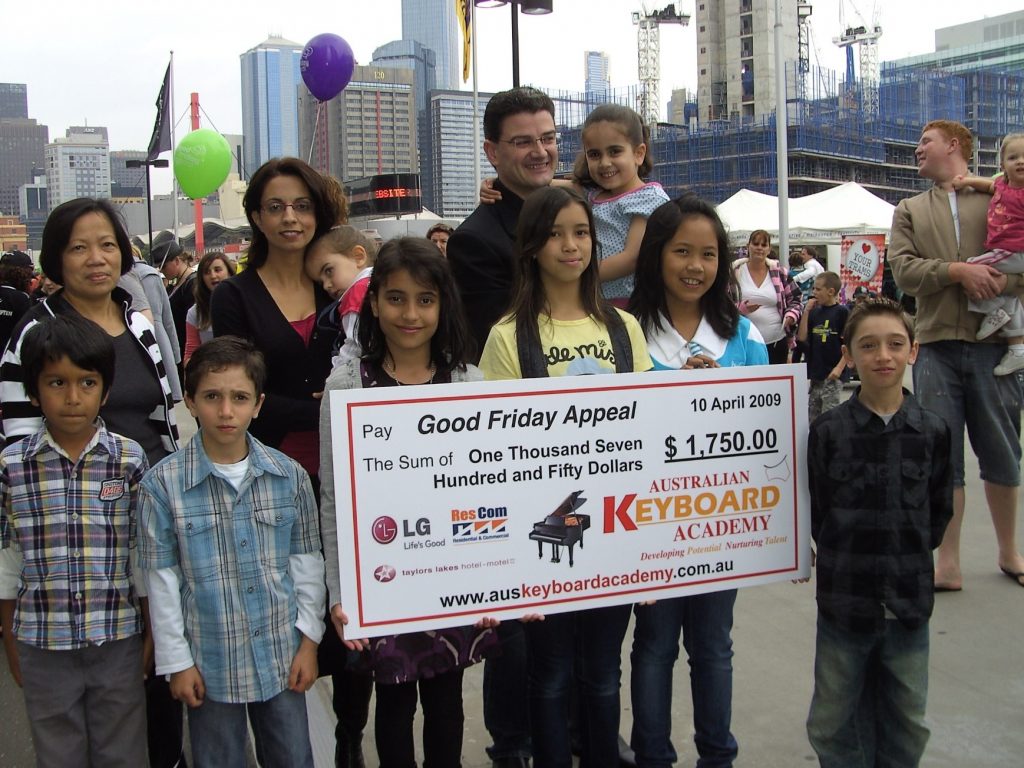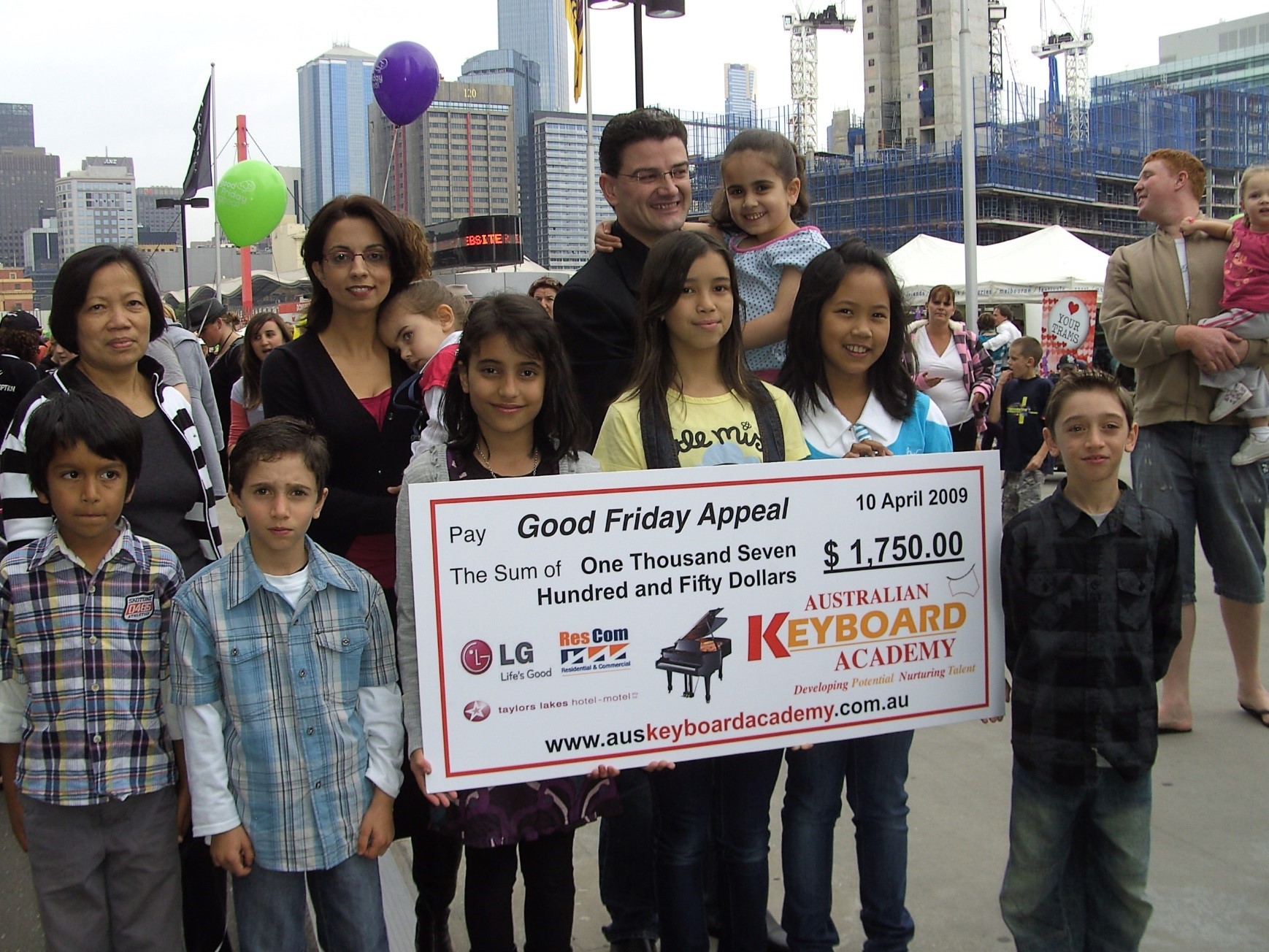 The 2009 Good Friday Appeal Concert was the biggest piano-keyboard concert to date. Almost 100 performers performed ranging from 2 years of age to adult learners.
Congratulations to all performers the concert was a great success raising a total of $1,750.00 for the Good Friday Appeal.
The afternoon was filled with lots of surprises the biggest was the appearance of Santa Claus who brought Easter Eggs for everyone and even performed Jingle Bells much to everyone's amazement!
The concert concluded with trophy presentations for all performers and the prestigious Junior and Senior Student of the Year Awards.
There was much excitement for the lucky six cheque presenters.
Congratulations to Emily Buttigieg, Janelle-Ann Mendoza, Justin and Brandon Cassar, Annalisa Fernandez and Rohan Jacobs who were selected to represent the Australian Keyboard Academy students at the Etihad Stadium Good Friday Appeal Cheque Presentation.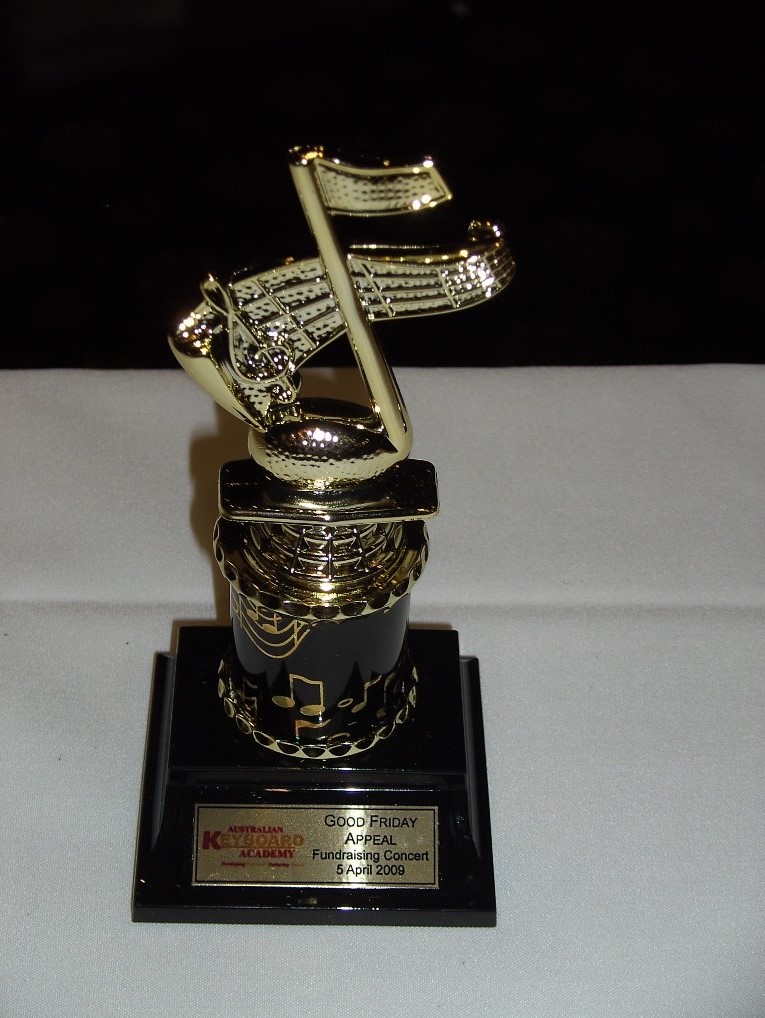 The AKA would like to thank Jac Flechter from the Good Friday Appeal, ResCom Real Estate for arranging the Community Notice Board, Jack Tamer from LG and Di Caprio Family Restaurant for their raffle items, McDonald's Delahey for the Food Vouchers and Marino Bros for their generous donation.
STUDENT OF THE YEAR
Junior Student of the Year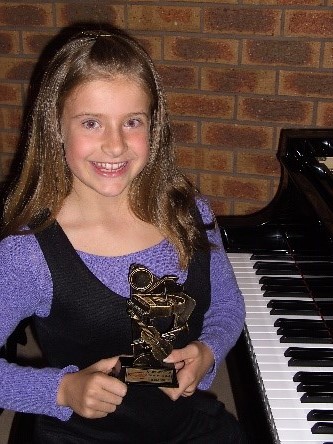 MOZARTINI ORCHESTRA @ KEILOR CENTRO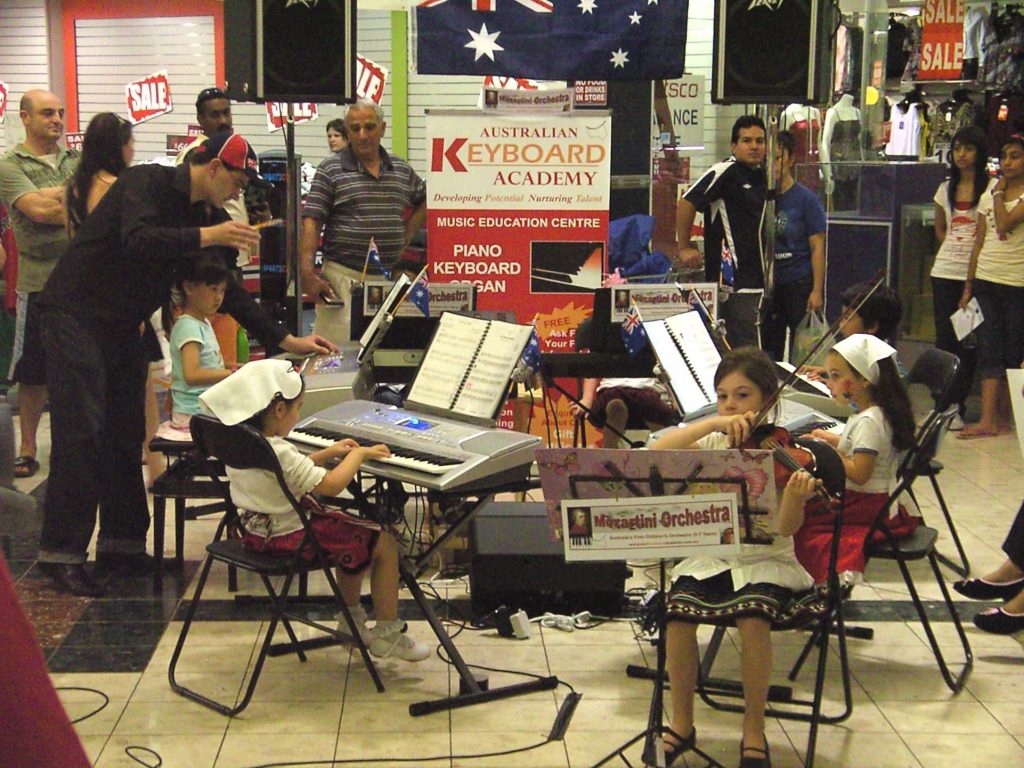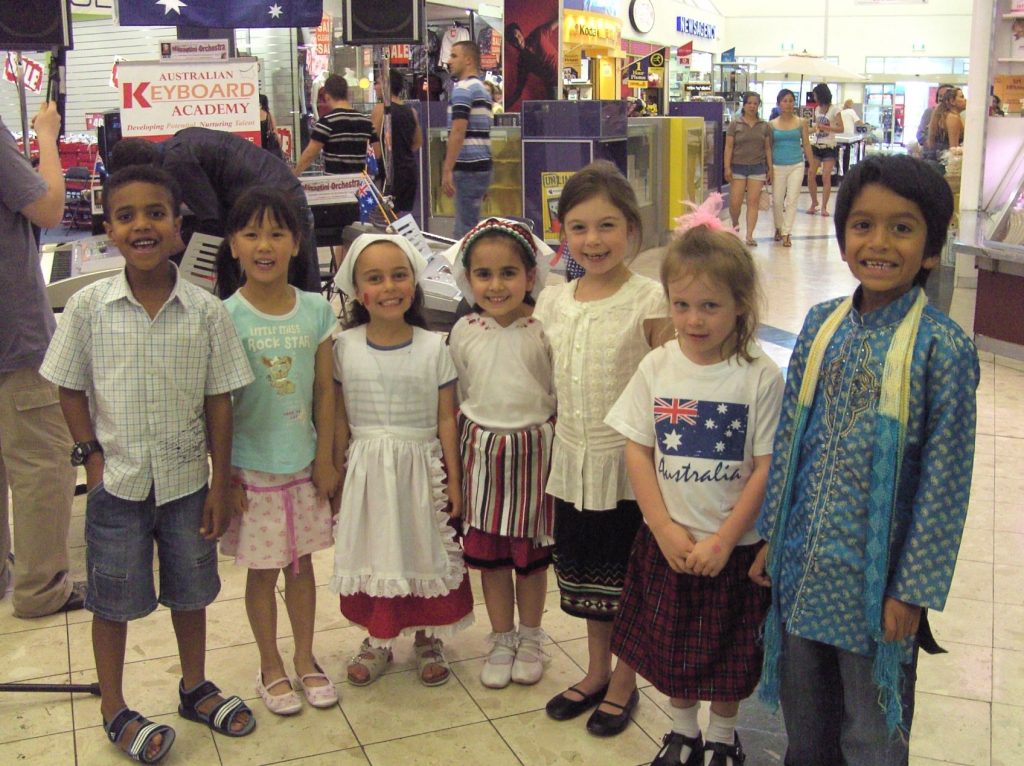 GFA 2009 PERFORMANCE TROPHIES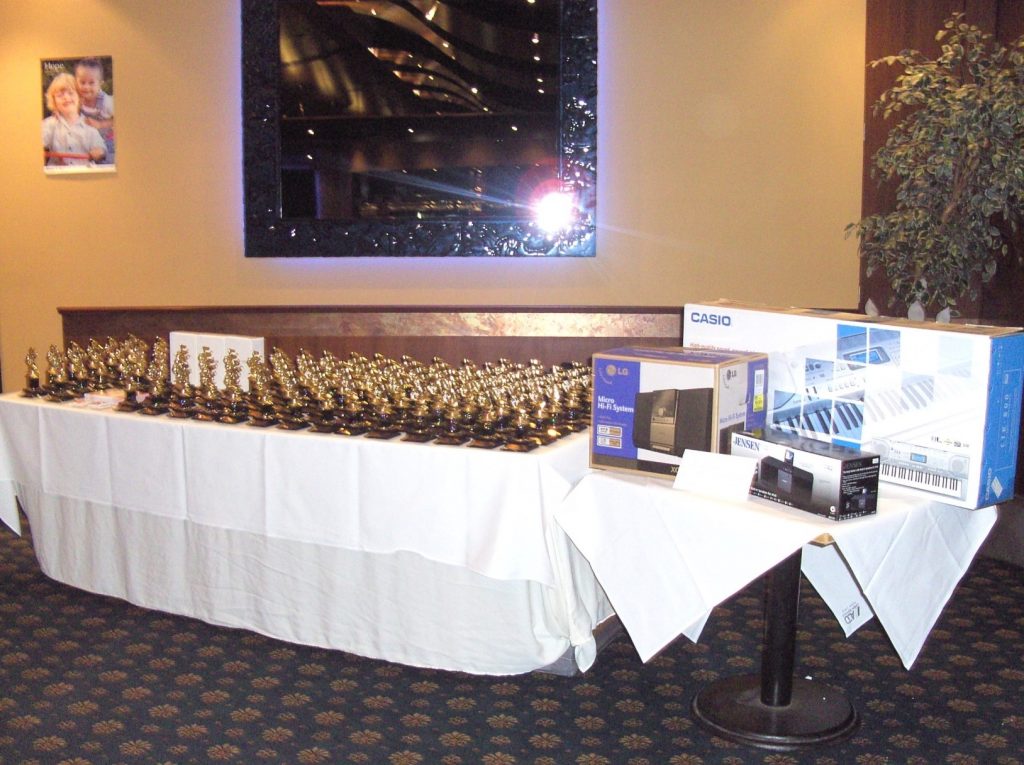 ROYAL CHILDREN'S HOSPITAL PIANO – KEYBOARD CONCERT
On April 8, eleven students from the Australian Keyboard Academy did a piano concert in the Starlight Express Room at the Royal Children's Hospital.
The concert was a great opportunity to celebrate the fundraising efforts of all the students that performed at the Good Friday Appeal concert two days prior.
The event also helped put smiles on the faces of sick children and their parents. Captain Starlight coordinators commented on the amazing talent and welcomed the Australian Keyboard Academy to return for future performances.
Congratulations to all the performers for putting on an amazing show. The performance at the Royal Children's Hospital will become an annual event for the Australian Keyboard Academy.
Both the Good Friday Appeal Concert and the performance at the Royal Children's Hospital is a great example of children helping children and how students commitment to learning music can help other children in our community
Student performers: Vanessa Liao, Rebecca Galea, Olivia Capitanio, Rohan Jacobs, Jakob Kaucki, Justin & Brandon Cassar, Emily Buttigieg, Janelle-Ann Mendoza, Annalisa Fernandez, and Jeremy Boland.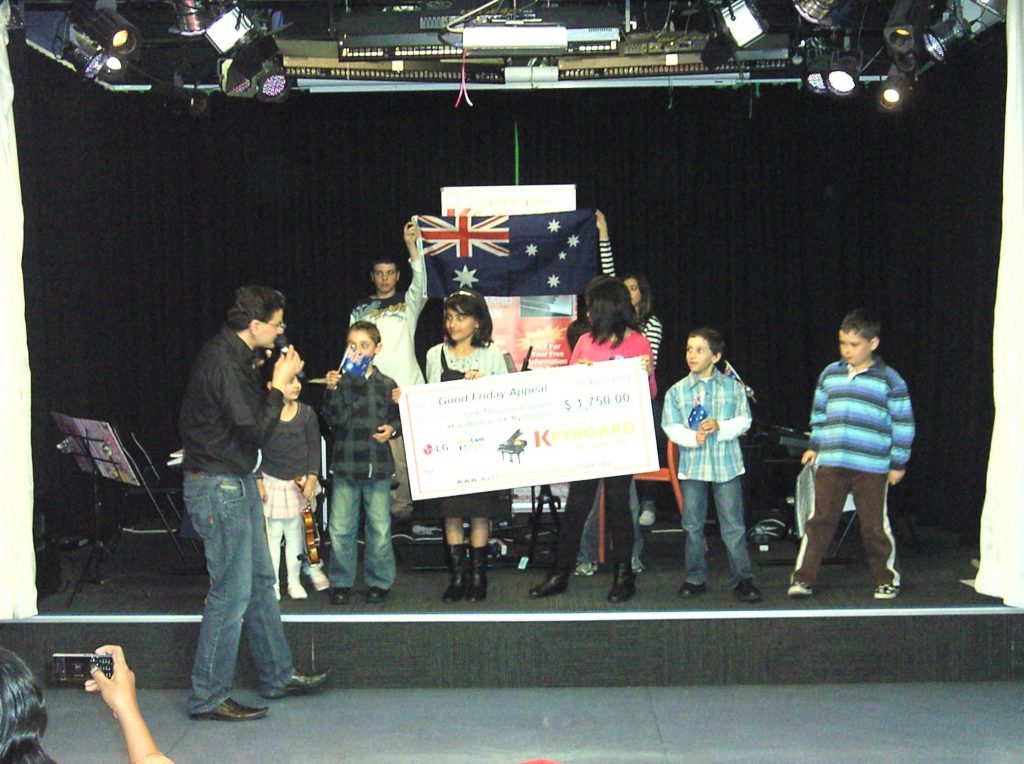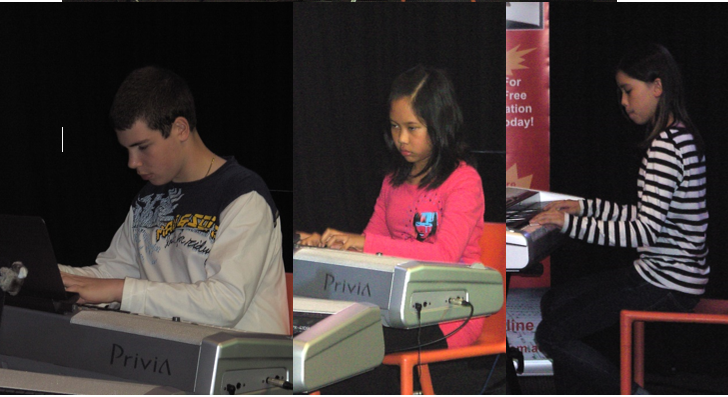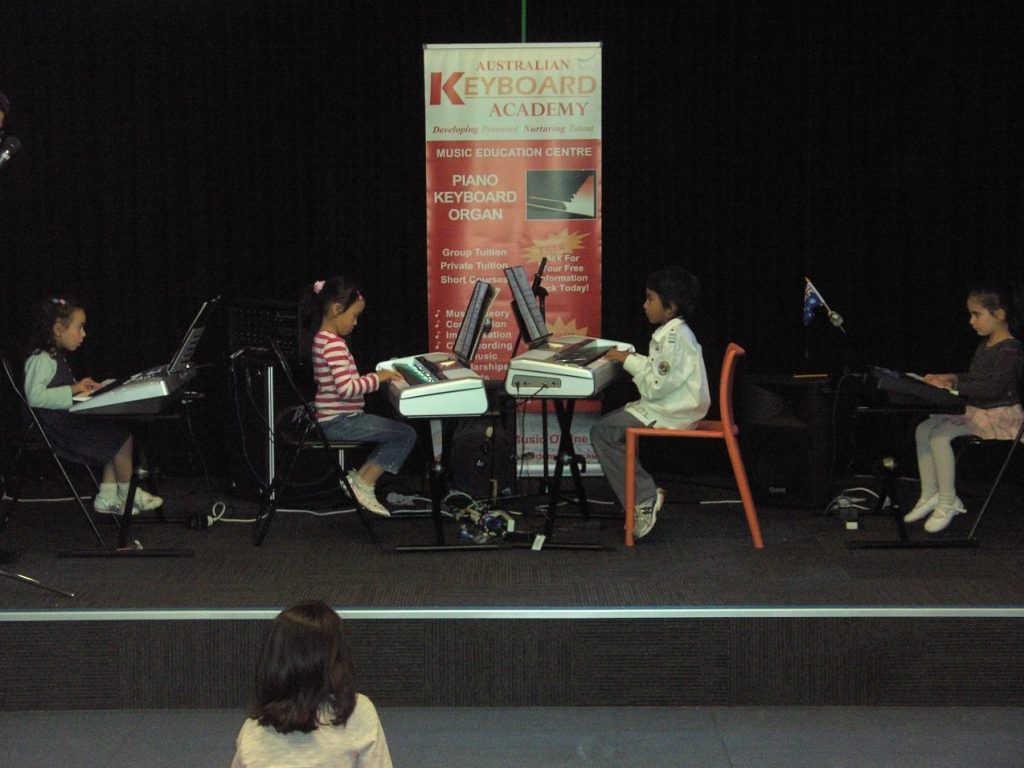 GFA 2009 – HIGHLIGHTS