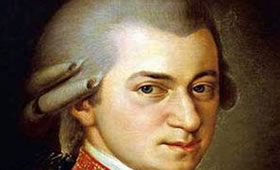 The Australian Keyboard  Academy supports the view that students who learn music or keyboard instruments at an early age out-perform students who do not learn music in areas of intelligence, developmental skills, academic performance, and social skills. Furthermore, they are able to transfer skills obtained from learning music to other areas of academic excellence.
The benefit of music education in children's lives has been widely publicised for over 20 years. Although the literature is supportive of music education and is exciting for music educators, further research is needed to fully understand the benefits of music education in children's lives.
The Australian Keyboard Academy is actively involved in music education research. Through our research, we can ensure that all our students are
provided with the highest standard of music education and that our teaching is up-to-date with current trends in music pedagogy.
Research indicates that for music education to make a positive  impact on a child's life and development, their music education must involve a comprehensive mix of creativity, singing, active participation, ear-training, improvisation and opportunity. Furthermore, in order for children to fully  benefit from music education, it is important that they are taught by trained, experienced and qualified music educators.
At the Australian Keyboard Academy we believe our exclusive EKCOI™ Philosophy and Multi-Level Achievement Program ensures students are provided with the best possible comprehensive music program in Australia.
For further information about our music programs and the benefits of piano-keyboard music  education visit: www.auskeyboardacademy.com.au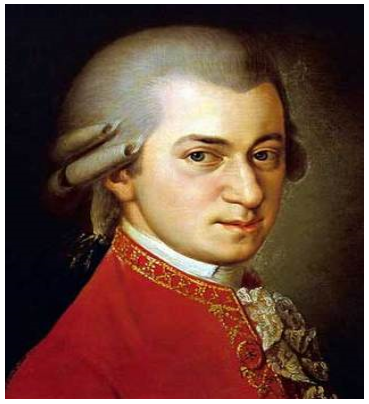 "Dr. Rauscher found that students in Group Piano-Keyboard tuition outscored those who received no formal music training by 48% on spatial reasoning test" (Demorest & Morrison; 2000:35).
"After six months of piano lessons, preschoolers had spatial-temporal IQ scores (important for some types of mathematical reasoning) that were 34% higher than those of students who received computer training instead of music training" – Neurological Research, February 28, 1997.
"Children who study music tend to do better academically than those who do not study music. And they tend to behave more responsibly as students if given the opportunity to study music – even if they are from at-risk populations" Wilcox, (1999:33).
AMEB GRADES – What does it all mean?
For almost one hundred years the Australian Music Examination Board (AMEB) has played a large role in the music examination of young Australian children. Although a great resource and an excellent addition to a comprehensive music program, many music teachers employ the AMEB grades inappropriately.
It as been a common mis-understanding amongst some music teachers that the only method of music education is to place students, year in and year out, through AMEB examinations. This was never the intention when the AMEB was founded in 1918.
One of its founders Dr Edward Harold Davis (1867-1947) expressed his concern that, "many students are kept on the same three or four pieces for the greater part of twelve months, until all concerned (parents included) are sick to death of the dreadful monotony. This is not teaching. It is chaining the poor little victim to a treadmill, and I cannot imagine anything more destructive of musical interest." (Bridges, 2006:88).
In 1994 Bridges advocated that private music teachers are simply servants to the AMEB syllabus and unfortunately employ the AMEB syllabus as a means to justify what they do or teach. Furthermore, "the examinations are used by many ill-equipped teachers as a means of reassuring parents they are getting value for money" (Bridges, 1994:54).
Data from university lecturers in Australia suggest that the greatest concern was that the level of achievement indicated by the marks students obtained in music examinations (primarily through the AMEB) often gave a false indication of their actual musical abilities (Bridges, 1984).
It is important teachers and parents understand that music education is not all about grade advancement. Whilst success in music exams is a great achievement at any age and at all levels, it is not the reason for learning music nor for teaching music.
Children learn music because they want to have fun, music is something all children can relate to. The goal of music education is to enhance a child's life and provide a positive and life-long rewarding appreciation for music.
This ideology must be at the core of what we (music educators) do and all the other elements should be a by-product of that.
A child's music education should incorporate a broad and comprehensive program that provides children with every opportunity to explore all that music has to offer. Students should experience all styles of music and be exposed to music creativity, composition, improvisation, singing, aural training, music theory and music technology.
Music teachers must stop relying on the AMEB grades as a curriculum. The AMEB grades are not a curriculum and the sooner we understand this, the better. Studying AMEB grades should compliment a child's music education and a good teacher is one that can clearly establish the appropriate time when to include music examinations as part of the child's development.
As a tertiary music lecturer, I am always confronted with music students expressing their dissatisfaction with their experience undergoing AMEB music examinations.
The greatest tragedy with music education in Australia is that so many children fall victim to inflexible teachers, teachers that repeat the clichés they were taught, and teachers who's musical vocabulary does not extend beyond the AMEB syllabus. As a result many children quit their music studies by the time they reach grade two or three AMEB.
Pascoe et al (2005) indicates that the most common reason students gave up learning music is that they felt their lessons have become boring. Although a number of factors can contribute to students boredom with music lessons, the primary reason for this is that the private music teaching sector is out-of-date in terms of delivering an engaging contemporary creative music curriculum and fails to adequately promote current innovations in music pedagogy, and as long as the private teaching sector remains an unregulated industry, this trend will continue for another 100 years.
If not used correctly, the only thing the AMEB grades are good for is preventing students from pursuing their music education.
Lorenzo Capitanio
DipMus BMus BA(Hons) MEd
Message from the Director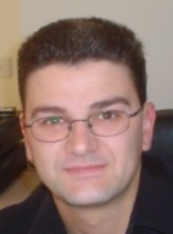 Lorenzo Capitanio
DipMus, BMus, BA(Hons), MEd(Music)

Dear colleagues, friends and students,

It has been an amazing three months. So much has happened and so much to still do. I have been working tirelessly on my new keyboard book and I'm looking forward to sharing it with you all.

Thank you to all the subscribers of our online quarterly newsletter. Spread the message and get all your friends listed as well. I do hope you take advantage of all the free print music and midi-files available online. Together we can celebrate the creative world of piano-keyboard music education in Australia.
News & Notice Board
Teacher/Student Resource Centre Online, register to access free piano/keyboard print music, scales and technical exercises, chord techniques, songs, and midi-files. Resources also available on VCE Music and research papers.
Promote your next piano, keyboard, organ concert or recital on the Australian Keyboard Academy Website for FREE.
Pianists, Keyboardists and Organists, get your FREE listing on the Australian Keyboard Academy Website. Visit our website and go to 'News & Notice Board' or call our office on (03) 9310 9532.
Submit an article for publication in future newsletters, word limit 150.
To advertise in our newsletter contact our office, places limited.
If you have an interesting 'Did You Know' musical fact, email us and we will do our best to include them in future editions.
Please send all correspondence to:

Australian Keyboard Academy

17A Hume Drive

Delahey, VIC. 3037

or email: lorenzo@auskeyboardacademy.com.au