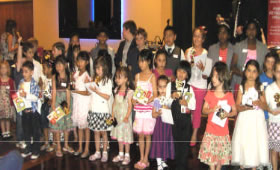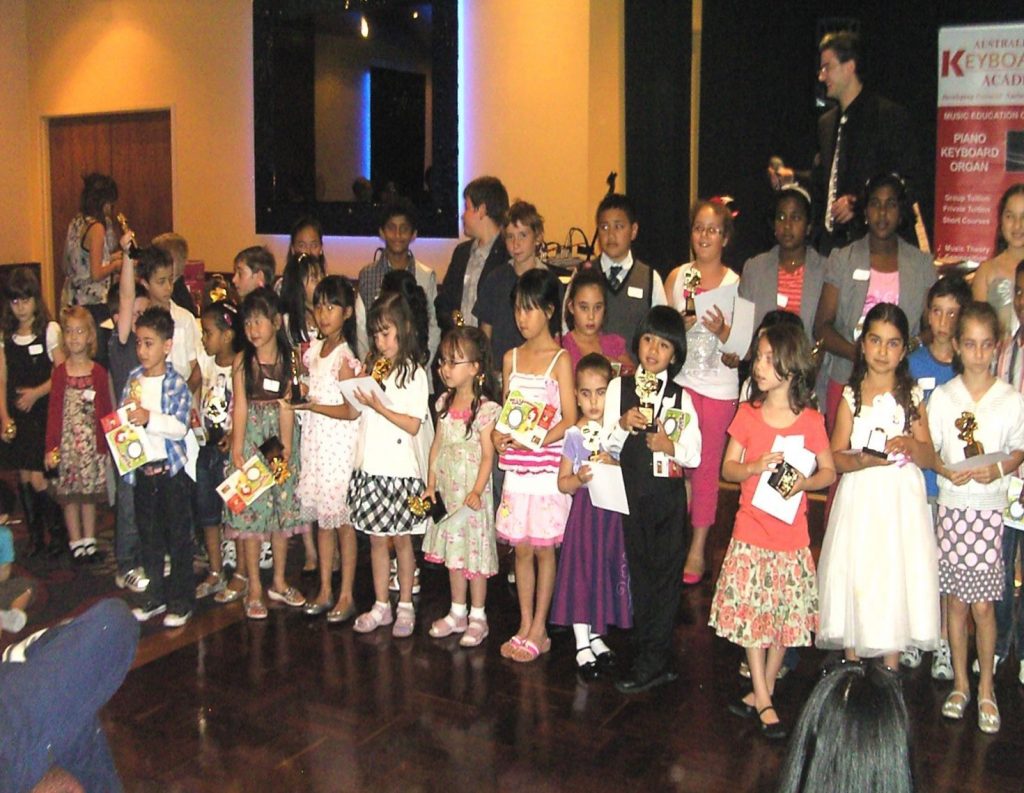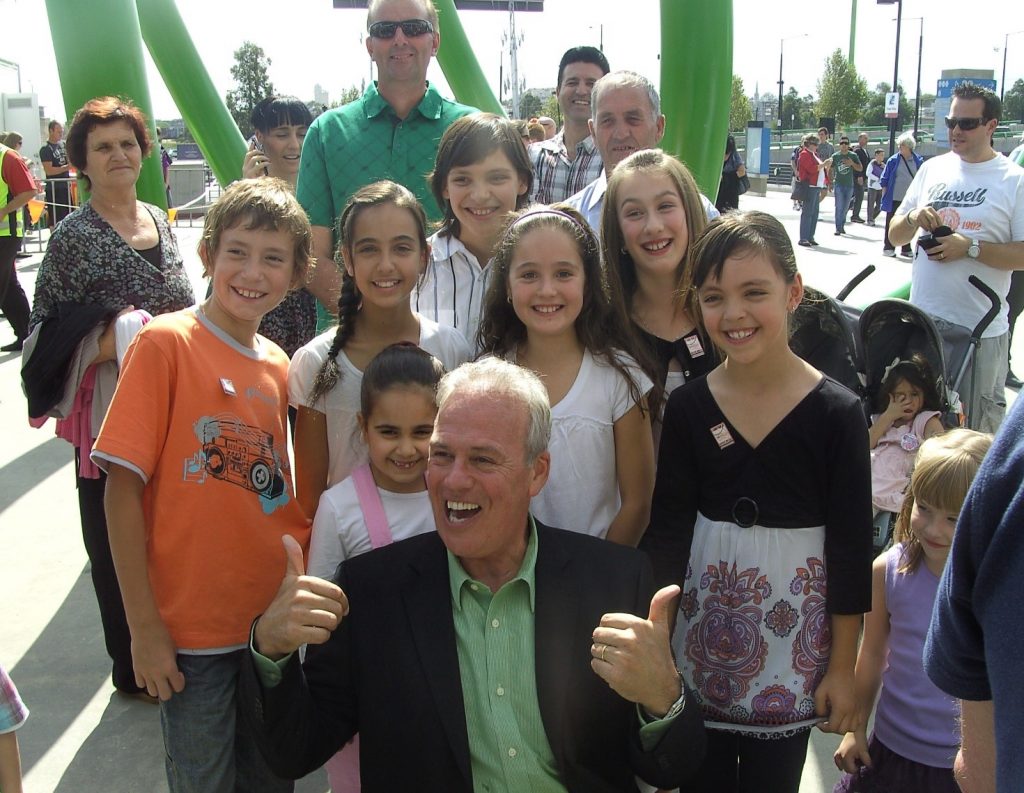 Another successful afternoon for the Good Friday Appeal with lots of students performing for the very first time, it's wonderful to see how far they have come in such a short time. Thank you to all those who participated and attended both concerts and supported our students as well as the Good Friday Appeal. As predicted, the Easter bunny snuck in and left a few delicious treats for everyone. The concerts concluded with the trophy and award presentation. More GFA news on page 3. The AKA raised a total of $1000.00 which was presented at Etihad stadium on the 2nd of April as part of the Good Friday Appeal telecast on Channel 7. Four students attended the presentation, Liam Merciera, Ysabelle Machuca, Jessica Crngarov and Natali Coric and were briefly interviewed by John Deeks. A great experience for these fortunate students.
2010 STUDENT OF THE YEAR AWARDS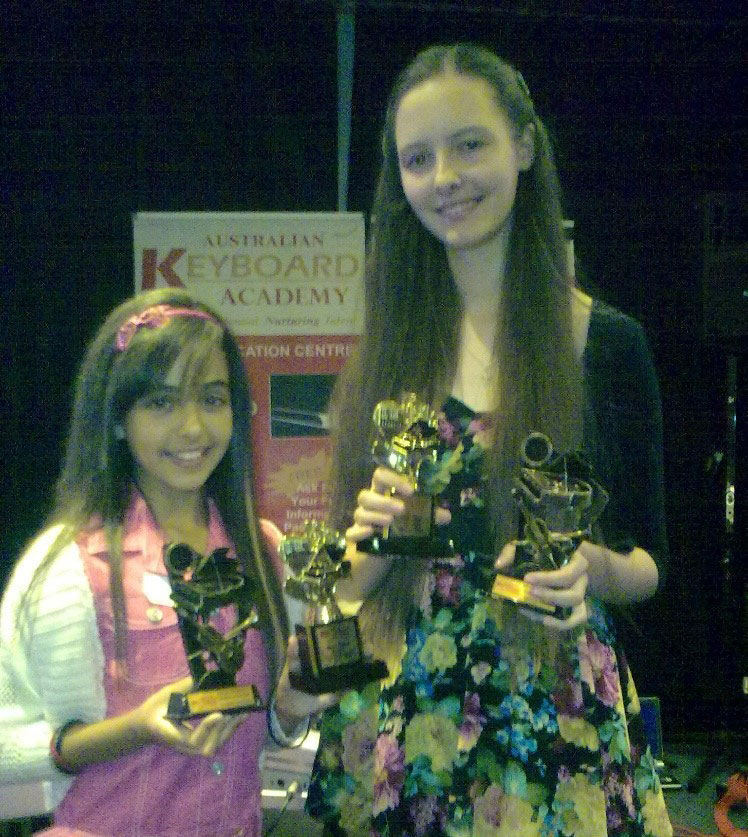 Congratulations to Michaela Duma and Olivera Crngarov
Junior Student of the year award went to Olivera Crngarov and the Senior Student award went to Michaela Duma. Both these students have demonstrated their ongoing commitment and dedication to their music and both performed exceptionally at the Good Friday Appeal Concert. Well done and keep up the good work.
There were 6 students who earned an award for Most Outstanding Student of the Year and all have consistently worked hard and shown outstanding development and progress. Congratulations to Lauren Letoille, Renee D'Souza, Ethan Cornwill, Joshua Macchuca, Joskin Celebioglu and Jeslin Johnson. Overall, we would like to congratulate all the students at the Australian Keyboard Academy for a rewarding year of music learning.
MOZARTINI ORCHESTRA @ Brimbank Festival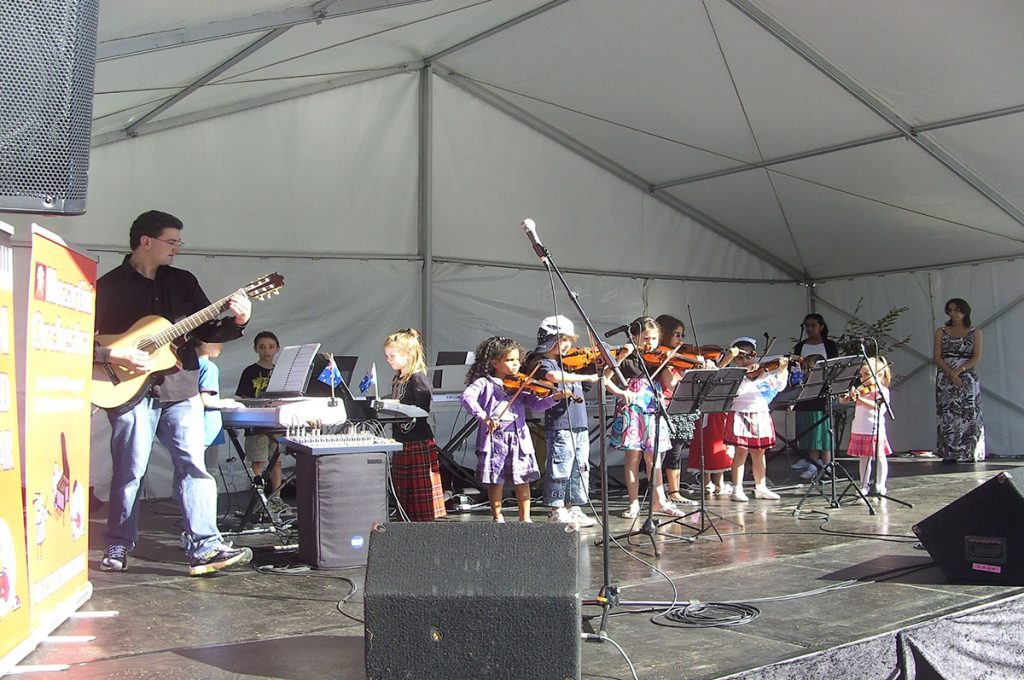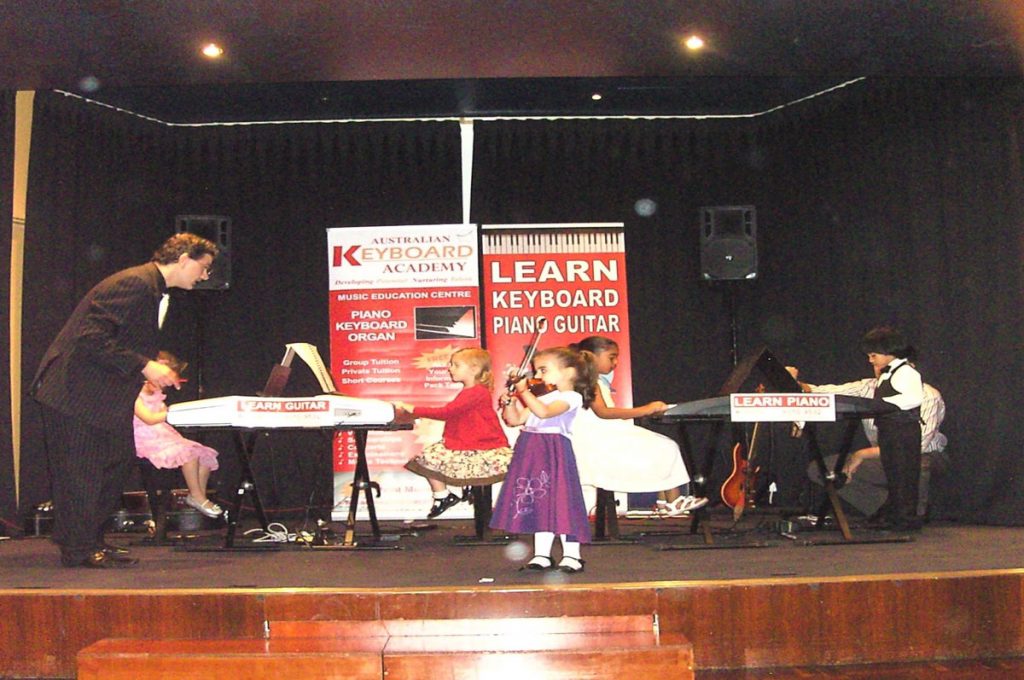 With the sun filling the stage and a perfect day in store our little stars in the Mozartini Orchestra performed to a line up of all time favourites including, Advance Australia Fair and Waltzing Matilda and concluded with their famous Michael Jackson tribute to ABC and I want you back. Dressed in their national colours, in the spirit of the day, they brought energy and excitement to the Brimbank Multicultural Festival.
Mozartini Orchestra performing at the Good Friday Appeal Concert 2010. For future Mozartini Orchestra performances visit the AKA website or to have the Mozartini Orchestra perform at your next event call our office on 9310 9532.
AKA Student Shinead Borkovic concluded the Good Friday Fundraising Concert with an original composition of her song "A Miracle of Life". Appropriately chosen for our concert which is all about the young students at our Academy supporting the children at the Royal Children's Hospital. A beautiful song that is sure to become a favourite among our students in the future.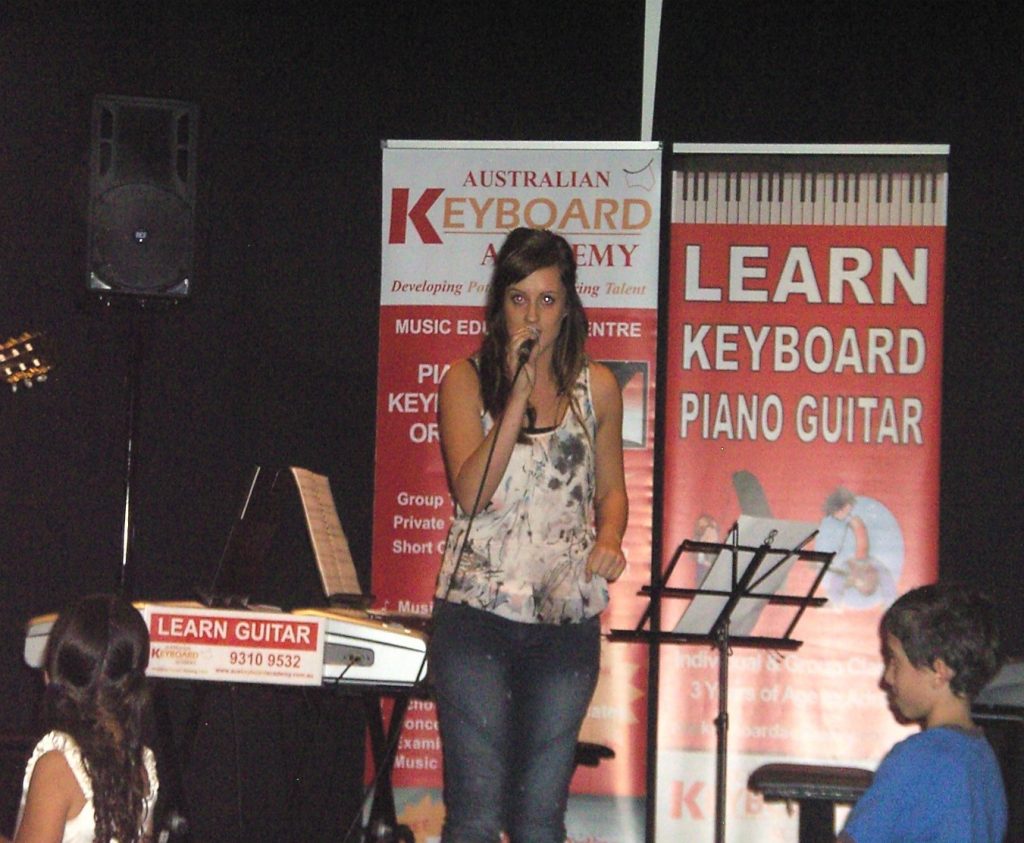 STUDENT PROFILE – Shinead Borkovic
Shinead is currently studying Speech Pathology at Latrobe University and has been playing the piano and singing for 10 years. She has undertaken several AMEB exams and is currently taking on the challenge of music composition. Her proudest and most rewarding moment was singing "A Miracle of Life" at the GFA concert recently. When she graduates she intends to introduce music and singing to the children she works with in the hope to inspire others to express their thoughts and feelings through music.